March 13, 2014
At Bliss, much of our time is spent planning for the future. Whether it's working on a new design for a client, picking out the best technology for our integrated media solutions, or just keeping track of the latest trends in the home theater and automation business, we are always looking to the horizon.
To this end, we have been closely following the development of 4K technology, watching as it has slowly moved from a pipe dream to a viable replacement for the current standard in high definition.
Earlier this month, Crestron, a premiere provider of integrated home media technology, announced not only a line of end-to-end 4K distribution products, but a certification program that will help companies like us ensure that every component is compatible with one another. We're excited about what this means for us, and for you.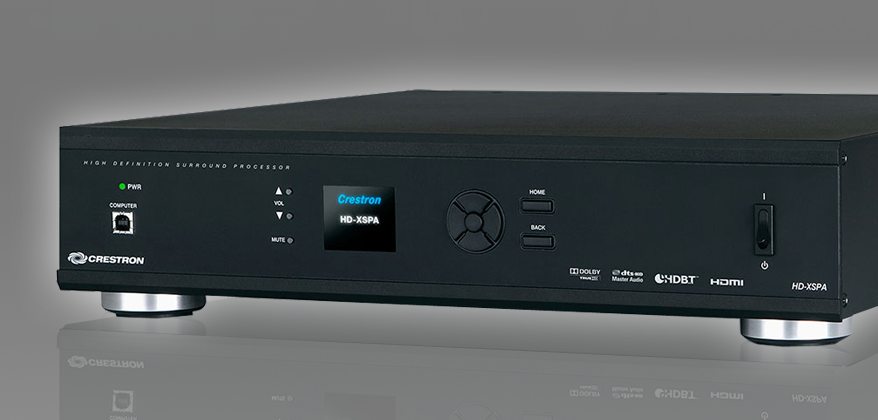 A Brief Overview
We will get into 4K more in later posts, but for those who may not know, here is a little primer on what will soon be the standard in home theater displays.
The current standard in high definition, both in home theaters and in your family room, is a display with the resolution of 2048×1080 pixels, better known as 1080p. While this standard is a dazzling improvement upon the old days of standard definition television, 4K is looking to blow it out of the water.
4K, or UltraHD as it's sometimes known, quadruples the resolution of current HD displays. At 4096 x 2160 pixels and an aspect ratio the same as a movie theater screen, true 4K stands as a promise that you will be able to watch theater-level visuals without ever having to leave your own home.
We believe this could be the year that 4K really hits the mainstream, and the recent string of announcements serves to reinforce that notion.
Making It Real
Over the past year, more and more companies have started developing displays and projectors that can take on 4K in the home (a few of which we highlighted
here
). While price is high, it isn't really a factor for the kinds of projects we take on. For us, the problem is not so much one of cost, but one of distribution.
This is where Crestron's new announcements come into play. The new line of products introduced at Integrated Systems Europe this month represent a promise to the future. With new input and output blades, room controllers, and receivers that are all optimized to handle the greater bandwidth requirements of 4K, Crestron has provided the means to implement a back-end into home theaters and media rooms that can distribute the highest quality video throughout the entire home.
Furthermore, with its new 4K certification program, Crestron is providing a path for other companies in order to ensure maximum compatibility between 4K components. Moves like these help ease the growing pains of new technology, and make it easier for us and our clients when it comes to future-proofing.
With this announcement, and steps being taken by other companies, we are one significant step closer to making 4K the new standard in premium home media solutions. With forward-thinking companies such as Crestron on board, the future is looking bright and beautiful. We are happy to be right there with them. That is, until 8K comes along.